Virginia Inmate Locator




Are you trying locate a Virginia Inmate?
In order to use the Virginia Inmate Locator page, you will need to know the inmate's name, number, sex and race and if they have a common name at all, you will need to have the middle name, too. This page doesn't give you a lot of information. You will receive the DOC number and the location of the inmate. If you click on the location link, you can get directions to the prison. Other than that, Virginia doesn't offer much information on the search page. Click to go to the
Virginia Inmate Search Page.



Information Available from the Virginia Dept. of Corrections
Every state correction's department has a web site and many are very large. I have reviewed the Virginia web site and have gleaned the pages that most family and friends are looking for. Click to the
Virginia Department of Corrections page
and you can read information about:
How to put money on an inmate's account

What happens as an inmate enters the prison system

How to send mail to an inmate

Visiting rules and clothing regulations

Facility Information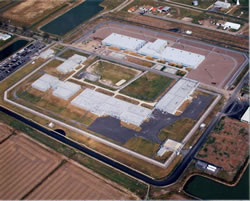 St. Brides Correctional Center
Virginia County Jails

Some county jails have online search capabilities. We will be adding county jail information in the future. Immediately below are county/city inmate search and arrest pages.

Danville
Fairfax
Fredericksburg (Daily Arrest Log)
Henrico (Jail Information)
Lee County
Manassas
Prince William
Roanoke (City Shoplifting Arrests)
Virginia Beach
York

Active Arrest Warrants and Most Wanted

Albemarle
Caroline
Danville
Goochland
Hampton (Warrants)
Hampton (Most Wanted)
James City
Norfolk
Roanoke






Return from Virginia Inmate Locator to The Free Inmate Locator
---