Searching for Tennessee Inmates?



How to find an Tennessee inmates
 If you click to the Felony Offender page, you can search for Tennessee inmates within the state. It will also include those on parole or past incarceration. Click the "search" button and you will be brought to a screen with three options. Option 1 lets you search by name. (Before you hit search, type in the letters you see in the middle of the screen). You can read such information as:
ID number

Supervision status

Parole Eligibility Date

Parole Hearing Date

Hearing Result

End of Sentence Date


Tennessee Dept of Corrections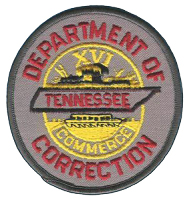 The Tennessee Corrections web site has over 800 pages indexed by google. Are you looking for:
Information on prison facilities?

Visitation?

How to send mail?

If you click to the Tennessee Dept of Corrections Page, I will have on one page all of the most important links to the information wanted by families and friends of inmates.



Tennessee County Jails

Several counties allow you to search online for inmates in county jail facilities. I will adding more counties in the future.

Anderson County
Blount County
Davidson County
Giles County
Hamilton County
Montgomery County (Booking Log)
Shelby County

Arrest Warrants/Most Wanted

Dickson
Montgomery County
Shelby County





Return from Tennessee Inmates to The Free Inmate Locator
---