Texas Inmate Search
You can go to the online Texas Inmate Search Page and put in the last name and at least the first letter of the first name. The next screen will give you a list of Texas prison inmates, their TDCJ numbers, projected release date and unit of assignment. (Don't forget to disable your pop up blocker or it won't work!)
You can also receive Texas inmate search information by email.The following information is available but be specific in your email what you are requesting:
TDCJ number
Offender location
Offense of Conviction
Current incarceration: offense, county and court of conviction
Projected Release Date:

(Projected release date is determined by the offense date and the nature of the offense. Offenses committed prior to 9-1-96, that are by Law eligible for Mandatory Supervision, will be released on their projected release date if they are not paroled.
Offenses committed 9-1-96 or after, that are by Law eligible for Mandatory Supervision, will be released at the discretion of BPP. For Texas inmates not approved for release by BPP, or that are not eligible for Mandatory Supervision, the projected release date will be their discharge date).

E-mail to this address:classify@tdcj.state.tx.us
Use the offender's full name and 7-digit TDCJ number. If you do not know the TDCJ number, provide the exact date of birth (if date of birth is not known, provide their approximate age and county of conviction).
Please include Texas inmate's name in subject line of e-mail.
There is no charge for this service.

TDCJ inmate search requests by telephone can be made asking for general information or parole status for Texas inmates. Click the Request by telephone link.


Texas Department of Corrections
Do you realize there are over 5000 pages on the website of the Texas Dept of Corrections? I have selected the most helpful information about Texas inmates for you and have put them on the Important Info Page on the TDCJ website.


Texas Death Row Inmates
As of August, 2012 there were 297 Texas inmates on death row. 287 are men and 10 are women. The TDCJ website has a listing of inmates on death row as well as a lot of historical information concerning the death penalty in Texas. See the Texas Death Row Information Page.
Texas Inmates in Federal Prisons
There are 24 Texas federal prisons. If you are looking for someone who has been convicted of a federal crime and is in a federal prison, you need to go to the Federal Inmate Search Page.
Texas Criminal Records

If you are interested in investigating criminal records in Texas, click here. You can find options for free and paid searches.
Texas County Jails
City of Arlington
City of Arlington (Prostitution Arrests)
City of Baytown
City of Beaumont
Bell County
Bexar County
Brazoria County
Brazos County
Cameron County
Collin County
Comal County
Coryell County
Dallas County
Denton County
Ector County
El Paso County
City of El Paso (Arrests: DWI, Family Violence, Prostitution, Auto Theft)
Galveston County
Gregg County
Harris County
Hemphill County
Kerr County
Kerr County (Jail Bond Records)
Lamar County
Lubbock County
Midland County
Montgomery County
Potter County
Smith County
Tarrant County
Tom Green County
Travis County
Upshur County
Williamson County
Wood County
Active Arrest Warrants

City of Austin
City of Plano
City of Waco
Home: Texas
---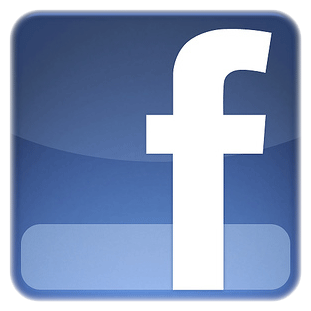 Click the Facebook logo to check out our Facebook page!
---